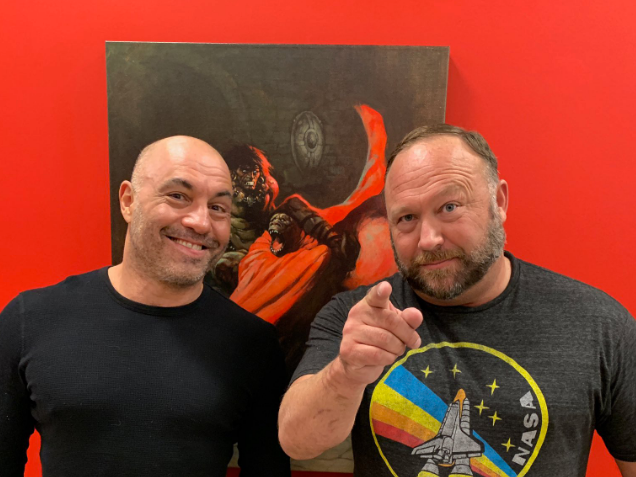 After months of on air fighting, Alex Jones has returned to Joe Rogan's podcast.

Jones was banned from YouTube, Apple's iTunes, Twitter, Facebook and Google Play earlier this year, and Rogan would not invited Jones back on his podcast to talk about it – until now.
The live video is below.