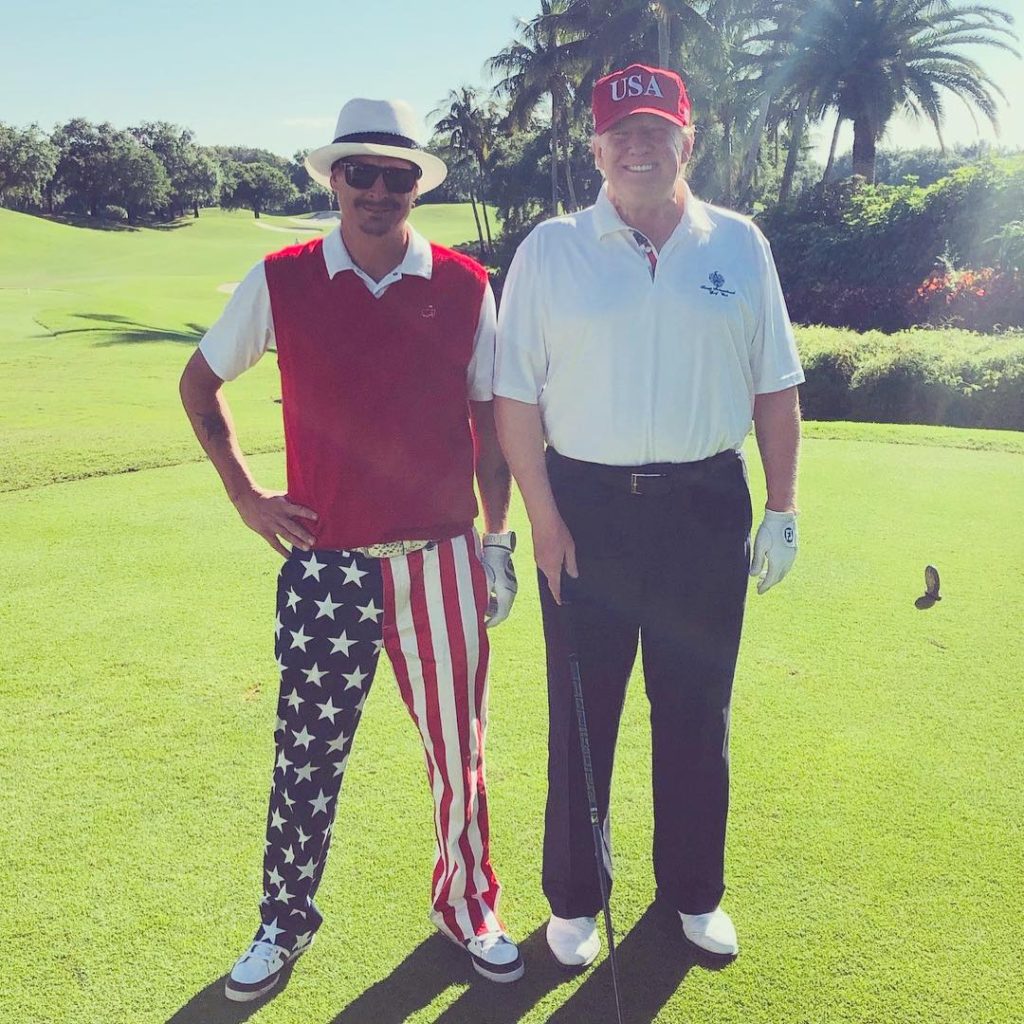 President Trump golfed with country music artist Kid Rock in Florida on Saturday, hours after Special Counsel Robert Mueller submitted his widely-anticipated report to Attorney General William Barr's office.
Kid Rock, decked out in American flag golf apparel, posted a photo with President Trump thanking him for his service and commitment to the country.
President Trump did not answer questions on the Mueller Report.
Today, White House press secretary Sarah Sanders tweeted a March Madness style bracket featuring media personalities that had hyped the Russian collusion story.
"Another great day on the links!" said Kid Rock on Instagram. "Thank you to POTUS for having me and to EVERYONE at Trump International for being so wonderful. What a great man, so down to earth and so fun to be with!! KEEP AMERICA GREAT!!"
While Kid Rock and President Trump were golfing, Attorney General Barr reviewed the Mueller Report, before summarizing its essential findings in a letter to Congress. Special Counsel Mueller found no evidence of collusion between the Trump campaign and the Russian government, and recommended no further indictments.
Days after the Mueller report was submitted, the White House press secretary Sarah Sanders tweeted a 'Mueller Madness' bracket with outlandish quotes from media members like Don Lemon.
"Mueller Madness!" tweeted Sanders. "Which of the angry and hysterical @realDonaldTrump haters got it most embarrassingly wrong?"