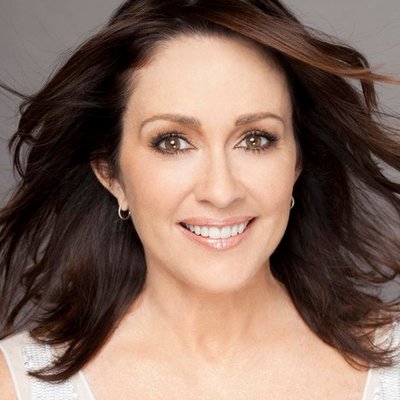 Actress Patricia Heaton, best known for her roles as Debra on CBS's Everybody Loves Raymond and Frankie on ABC's The Middle, questioned her nearly half a million Twitter followers this week as to why pro-lifers would ever consider joining the Democratic Party considering their ruthless and inhumane position on abortion.
"I don't understand why pro-life people want to know if they are "welcome" to join the democrat party. Why would any civilized person want to support a barbaric platform that champions abortion for any reason through all nine months funded by taxpayers?," Heaton tweeted Wednesday.
The three-time Emmy Award winner added that she did not vote in 2016, and would not be voting for President Trump in 2020.
Heaton's tweets add to the recently revisited issue of pro-life Democrats not feeling their voices are being heard by the party, and the far-left's radical support for late term abortion has left them wondering where they belong on the political spectrum.
During a Fox News Town Hall meeting January 26th, executive director of Democrats for Life of America, Kristen Day challenged former South Bend Indiana mayor Pete Buttigieg by asking if there was a place for pro-life Democrats in the party. "I am a proud Pro-Life Democrat," Day said to Buttigieg. "So, do you want the support of Pro-Life Democrats, Pro-Life Democratic voters? There are about 21 million of us, and if so, would you support more moderate platform language in the Democratic Party to ensure that the party of diversity and inclusion really does include everybody?"
The former mayor of South Bend responded, "best I can offer is that, if we can't agree on where to draw the line, the next best thing we can do is agree on who should draw the line. And in my view, it's the woman who is faced with that decision in her own life."
Day responded to her interaction with Buttigieg in an opinion piece published by FoxNews.com on Saturday where she said in part,
"Back in 2010, we stood by the party in the face of criticism from pro-life allies when I supported the Affordable Care Act. We stood by the party as its leadership did nothing to help re-elect pro-life Democrats – losing valuable seats in the process to Republicans.

Still, we stood by as the party undermined the campaigns of pro-life Democrats – threatening to withdraw endorsements and funds unless they voted for extreme policies on abortion.

Sadly, we watched some candidates and elected officials cave to this pressure – voting against their conscience to stay in politics.

But in 2020, we've had enough."
Heaton's tweets came on the heels of controversial comments made by Buttigieg last week during an interview on the daytime talk show The View.
Co-host Meghan McCain asked Buttigieg, "What if a woman wanted to invoke infanticide after a baby was born — you'd be comfortable with that?"
"We're talking about families that may have picked out a name — may be assembling a crib — and they learn something excruciating and are faced with this terrible choice — and I don't know what to tell them morally about what they should do," he said. "I just know that I trust her and her decision medically or morally isn't going to be any better because the government is commanding her to do it in a certain way," the former South Bend mayor replied.
Heaton's pro-life stance has remained firm over the years as shown in past posts on Twitter and in interviews.
When asked by Bill O'Reilly in 2010 her thoughts on the Democrat Party being almost 100% pro-choice, Heaton told the O'Reilly Factor host,
"Well, you know, I'm a chairman of Feminists for Life, and so I think that, because of that, we have an interesting stand that most people don't — haven't heard before, which is being pro-life can be a feminist issue. The early feminists were pro-life. And really abortion is a huge disservice to women, and it hasn't been presented that way. So — so it's a — there's a sort of an in for me because of that take on it."