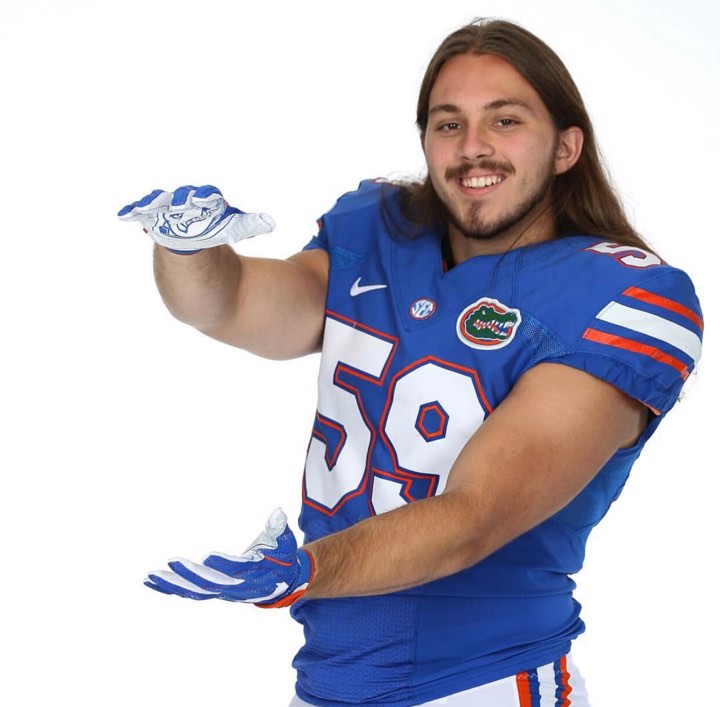 Daniel Weldon is a former linebacker for the Florida Gators.

Last night on the 4th of July, Weldon went out to celebrate Independence Day wearing his MAGA hat around Gainesville, Florida.
At a popular restaurant across the street from the University of Florida campus, Weldon was assaulted for wearing his MAGA hat.
"I'm at Pita Pit and I get surrounded by like 7 guys and girls," Weldon stated on Facebook. "They start yelling at me because of what I'm wearing."
Weldon told Culttture, "They called me everything under the sun like racist, sexist, and said I had a small penis."
When Weldon was unfazed by the insults, the anti-Trump women became physically aggressive.
"The 4 or 5 girls start pushing me and punching," Weldon recalled. "I'm a former college linebacker so I can take a hit and it's not a big deal right? But one snatched my hat and tried to throw it away while another ripped my pin and tossed it. The dudes they were with actually ended up de-escalating the situation after the girls got violent and pulled them outside."
Weldon spoke with a police officer who told him this wasn't the first time this happened at the University of Florida.
The officer made no attempt to arrest the violent anti-Trump women. Weldon told Culttture, "When I said this happened, he said there really wasn't anything they could do."
Weldon is the Chairman of the Florida Federation of College Republicans, and said he has seen similar situations in his time at the University of Florida.
"Some libs are violent and will lash out on Conservatives at this school. They didn't know me but what I wore made them so angry that they attacked me," Weldon told Culttture.
Weldon finished his post on Facebook by saying. "I'm never going to back down from supporting President Donald J. Trump!"