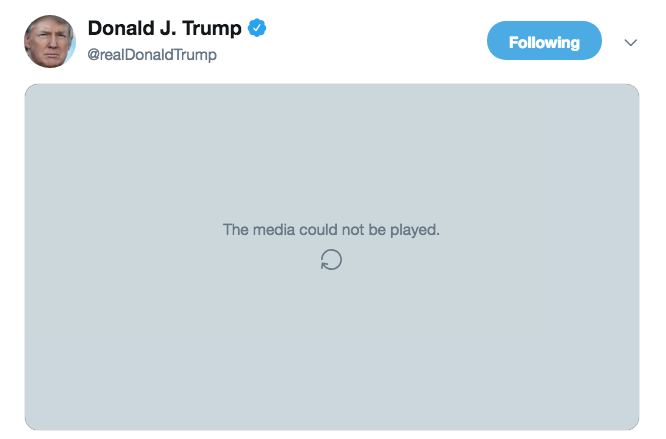 The day started out pretty epic for Culttture's Carpe Donktum with the President of the United States tweeting out his video.
Carpe Donktum is a meme consultant and also sits on the editorial board of Culttture.
Universal Music Publishing Group filed a copyright claim through Twitter, forcing the platform's cooperation. Standard operating procedure for social media companies.
R.E.M. bassist Mike Mills and Carpe Donktum exchanged a series of tweets with Donktum believing it was settled. Hours later the video was disabled worldwide on Twitter.
Mills had wrote, "So the meme's fair use. I LOVE the 1st Amendment! Meme away, folks." Looks like Universal didn't respect the artist's wishes.
Carpe Donktum went live via Periscope a little before midnight, central standard time.
Culttture's Editorial Consultant Ali Alexander has called on Trump reelection campaign manager Brad Parscale to file a suit in New York City.
Freelance journalist Nick Monroe who tracks internet and censorship issues echoed the same sentiment.