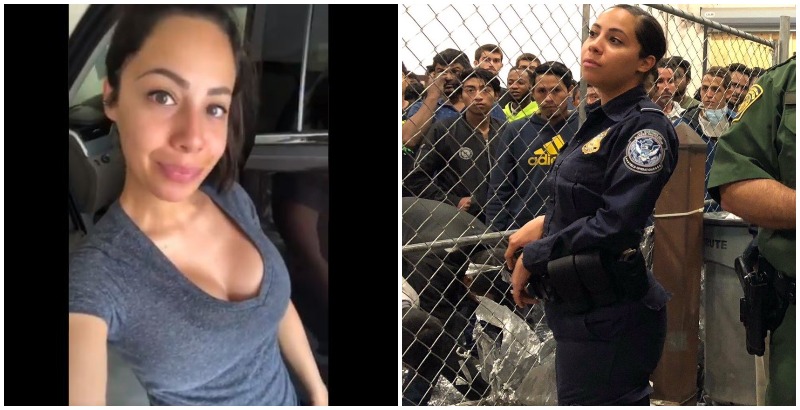 A federal customs officer went viral after serving as part of Vice President Mike Pence's security detail on his recent trip to a border detention facility.
With the internet clamoring to know more about the officer being called "ICE bae," she showed up on Twitter to say hi to her fans.
"Soooo it's crazy…. but here I am," tweeted Kiara C. "I'm hearing something about a viral picture I would like to say i was just doing my job.. providing security for the visit of @VP . It was an honor and I take a lot of pride in my job!"
Kiara also tweeted, "thank you for seeing how difficult my job can be… not only because I am Latina but just in general the mass amount of people crossing ILLEGALLY daily and the processing can take a toll on anyone of any gender and any race."
As for her making a statement on Twitter, Kiara wrote, "I felt I had to…. I didn't even have twitter but was getting notified by friends and family. I don't like people to speak ill on my name. I am a very nice person with a big heart…. I always treat everyone I come in contact with at work with respect."
Ashley StClair thanked Kiara for her work. StClair recently experienced how difficult it can be dealing with people at an ICE facility when she was screamed at by a left wing mob.
CJ Pearson offered to help Kiara learn how to use Twitter.
Pearson also claimed to be an undocumented immigrant.