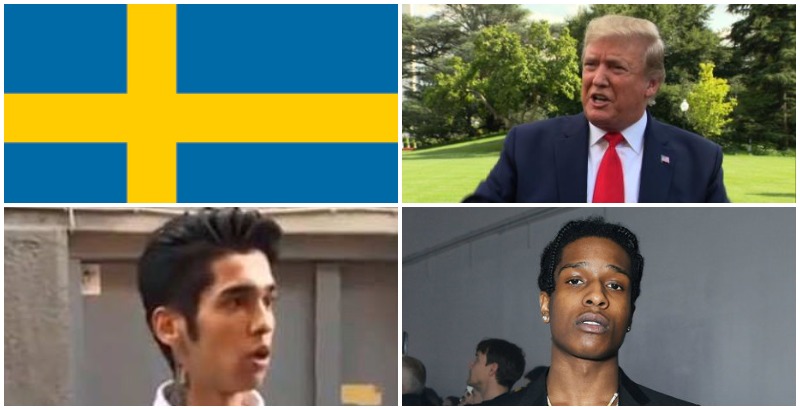 With Sweden charging recording artist A$AP Rocky with assault in a problematic case, President Trump again tweeted about the need for Sweden to release the popular rapper.
"Give A$AP Rocky his FREEDOM," President Trump tweeted. "We do so much for Sweden but it doesn't seem to work the other way around. Sweden should focus on its real crime problem! #FreeRocky."
The President's hashtag "#FreeRocky" became the top trend on Twitter.
The President referenced the video evidence of the criminal Afghan migrant Mustafa Jafari harassing Rocky and his bodyguard before assaulting them.
"I watched the tapes," tweeted President Trump. "He was being followed and harassed by troublemakers. Treat Americans fairly!"
Prominent conservative Ali Alexander, who helped bring the A$AP Rocky situation to the State Department and the White House, tweeted that he is exploring new options to help Free Rocky.
Many Americans showed their appreciation for the President's effort to Free Rocky, and expressed their displeasure with media and politicians criticizing the President's effort.
A$AP Rocky's mother Renee Black thanked the President for working to free her son.