Saturday morning, President Donald Trump deleted a viral tweet after Universal Music Publishing Group used the The Digital Millennium Copyright Act (DMCA) to file a copyright claim forcing Twitter to disable playback of the embedded video.
That afternoon, the president then tweeted a slightly altered meme from Carpe Donktum. The meme featured the some visuals from the State of the Union speech but instead of R.E.M.'s "Everybody Hurts" the meme used a favorite of the president's, Lee Greenwood's "God Bless the USA."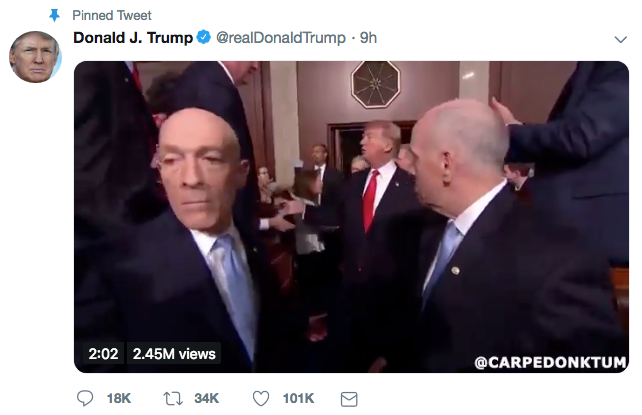 It looks like Trump and his team won't be challenging Universal's copyright claim. Many internet advocates had called on the leader of the free world to challenge the DMCA claim by Universal.
In response, Carpe Donktum is releasing these memes through Culttture.
We are attaching the meme without any music for your remixing.
Memer Carpe Donktum sits on Culttture's editorial board.