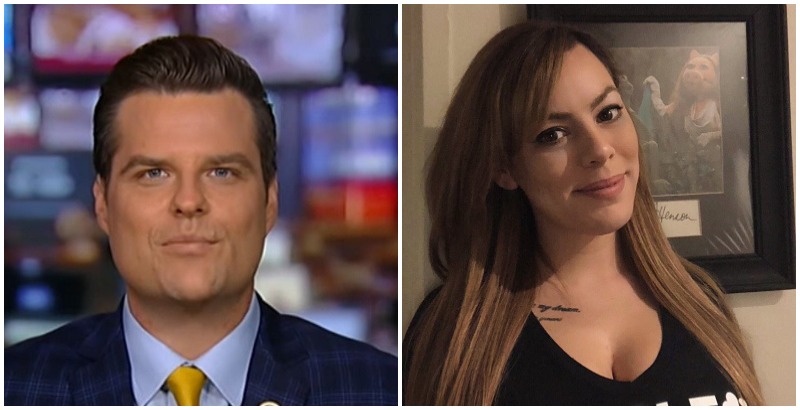 Like millions of Americans, journalist Cassandra Fairbanks has been watching the impeachment proceedings against President Trump, and noticed a standout among the Republicans at the proceedings.
Congressman Matt Gaetz has been adament in standing up against the Democrat witnesses at the proceedings, and Fairbanks loves him.
Fairbanks has dubbed Congressman Gaetz 'Congressbae.' She also tweeted, "I'm about to make a @mattgaetz 2024 shirt," and "Carlson/Gaetz 2024."
In the wake of Fairbanks's support for Gaetz, her supporters began messaging the congressman and urging him to date her.
"You guys are the best wingmen(and women) ever haha," Fairbanks tweeted.
Fairbanks is recently single, and has been tweeting about her new exercise plan.
Fairbanks has also mentioned she has baby fever — baby Yoda fever, that is.
"I was just joking around and everyone started tweeting at me that he's single… so I made more jokes… now my mentions are ridiculous," Fairbanks told Culttture.