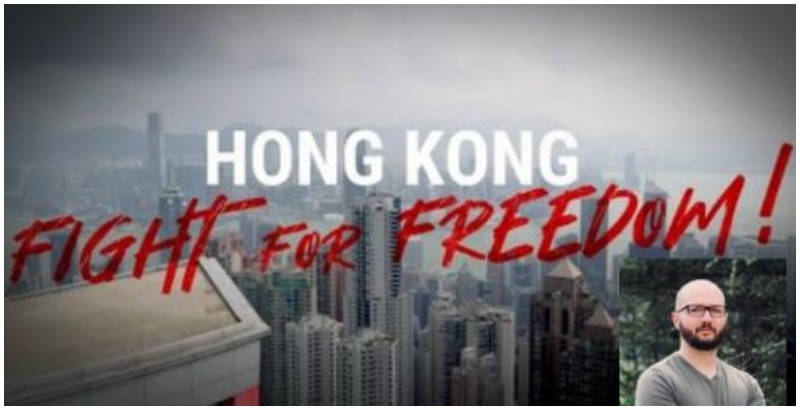 Jon du Toit, the co-director of the acclaimed documentary Hoaxed, has released a new documentary film called Hong Kong: Fight for Freedom.
The documentary follows Stefan Molyneux as he digs into the situation in Hong Kong to get the story of the fight against authoritarian China from the men and women on the ground.
Du Toit thanked the pro-Trump DJs Milk N Cooks for contributing music to the documentary.
Scooter Downey, du Toit's co-director on Hoaxed, praised Downey's newest film.
"Hong Kong: Fight For Freedom by my friend @jondutoit is @StefanMolyneux's best documentary yet!" tweeted Downey. "An engaging, excellently shot on-the-ground doc well worth your time. Watch it now!"
In Hong Kong, riot police commonly use rubber bullets and water cannons on the protesters, and have also escalated violence, killing protesters. China has a well known history of killing protesters, and their communist government has killed a reported 60 million people.
Du Toit had previously documented the degradation of California alongside Molyneux. The pair reported, in just one egregious example, that while California has the highest poverty rate in the country – estimated at 20% – plus massive debt and high taxes, it is spending 17% of its entire budget on illegal immigrants. Nonetheless, cities like Los Angeles vote to illegally harbor the illegal immigrants under sanctuary city laws.