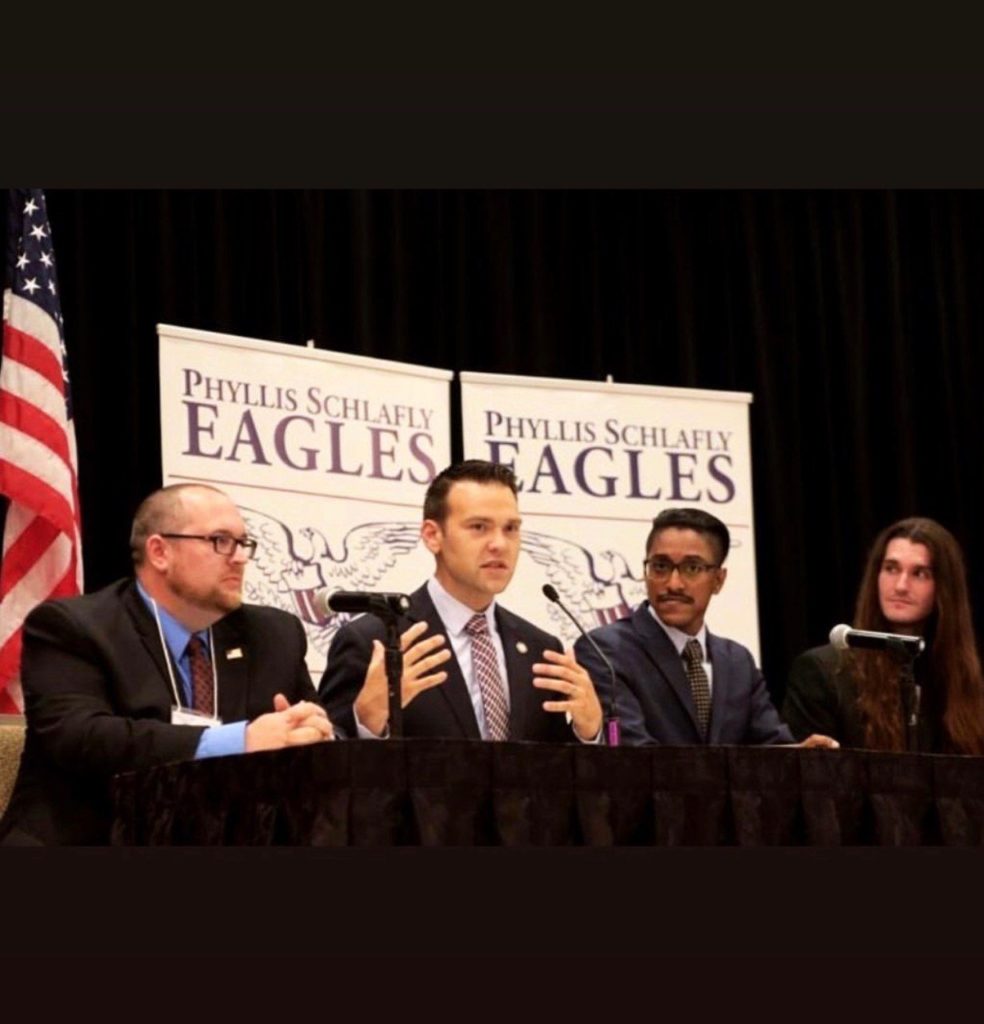 Popular thought leaders including Jack Posobiec, Ali Alexander, meme master Carpe Donktum, and activist Scott Presler spoke at the Eagle Council in St. Louis this weekend.
The event was founded by conservative Phyllis Schlafly and has continued to grow under the stewardship of 'Eagle' Ed Martin.
Carpe Donktum gave an interview to The Epoch Times at the event.
Afterwards, some of the attendees visited the St. Louis Renaissance Fair.