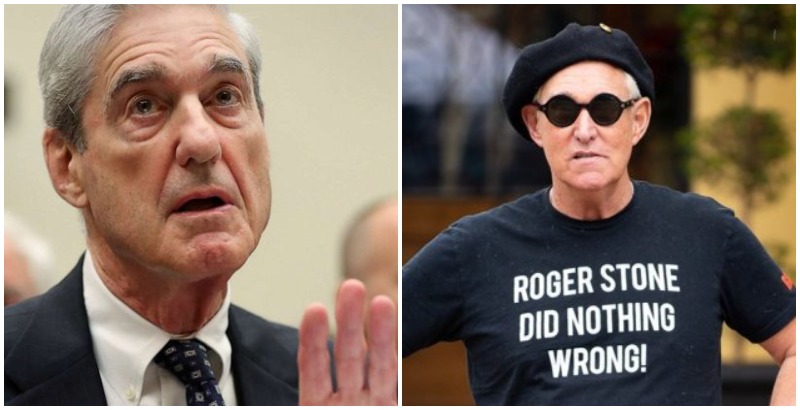 Former Special Counsel Robert Mueller was asked yesterday during his testimony to Congress whether his team leaked to CNN that the FBI was going to raid Roger Stone's home.
Mueller did not deny the his team leaked the 4 a.m. FBI raid of Roger Stone's home to CNN.
"I'm holding here a binder of 25 examples of leaks that occurred from the special counsel's office and those associated with your work dating back to a few weeks after your inception and beginning of your work and continuing up to just a few months ago," Congressman Chris Stewart said to Mueller. "Mr. Mueller, are you aware of anyone from your team having given advanced knowledge of the raid on Roger Stone's home to any person or the press, including CNN?"
"I'm not going to speak to that," Mueller responded.
Had Mueller denied knowledge of his team's leak to CNN, Mueller may have committed a crime by lying to Congress.
CNN's David Shortell claimed he acted on a "hunch" by requisitioning a cameraman and setting up shop at Stone's home mere moments before the FBI arrived for their predawn raid in February.
Stone is currently forbidden from using social media for any reason whatsoever, even to raise money for his own legal defense, after an order from Obama-appointed Judge Jackson in the case against Stone initiated by Mueller's team.
After Mueller's testimony was widely declared a disaster, many political analysts have suggested President Trump would now be morally justified in pardoning anyone prosecuted by Mueller.