Multimillionaire Gabe Hoffman has been clashing with MAGA influencers lately, and new stories about his behavior are coming to light.
Hoffman recently filed suit against Culttture publisher Ali Alexander, who's been largely mum on the case.
Independent journalist Cassandra Fairbanks, who Hoffman called a "snowflake" and accused of "pushing a hateful lie," has been hitting back against the abuse.
"Stop deleting tweets you weirdo. Again, I never thought as highly of you. I just thought you were a weird dude obsessed with Elon Musk who constantly begs for rts on boring crap," tweeted Fairbanks.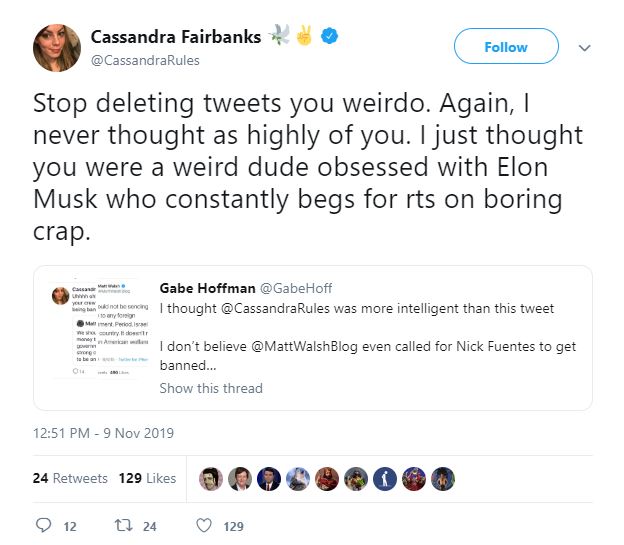 When Hoffman continued to tweet insults at Fairbanks, she tweeted, "Oh cool, now Gabe is going to obsess over me like he does to everyone else. Literally everyone finds you annoying man. They just indulge you in hopes that you will help fund projects — which you don't. You just beg for rts and cry all the time."
Fairbanks said Hoffman "is so freaking weird" and "annoying as heck."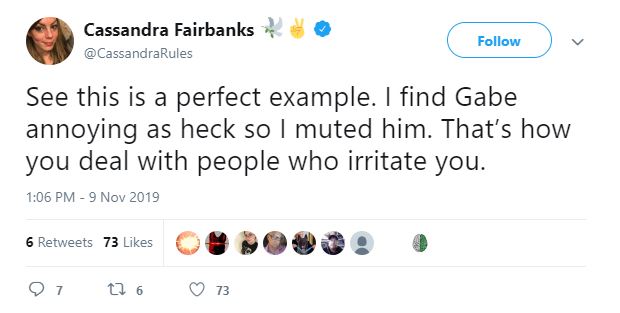 Fairbanks also responded to Julia Song's suggestion that she hook up with Hoffman by writing, "Ew no. Julia. I would actually rather light myself on fire."
Hoffman also recently took shots at Milo Yiannopoulos months after Yiannopoulos hosted Hoffman on his show.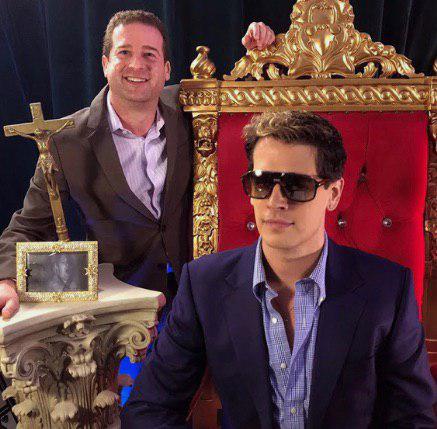 "Amused to see that Gabe Hoffmann, a newly wealthy-ish finance guy who is absolutely OBSESSED with child abuse, is tweeting about me having 'toxic energy.'" wrote Yiannopoulos on Telegram.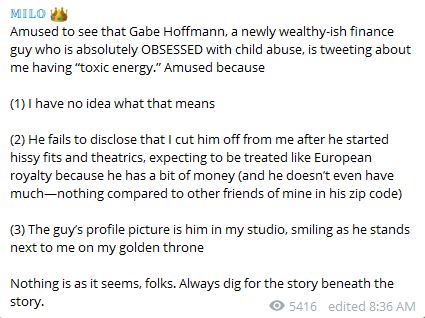 Yiannopoulos added that he cut Hoffman off "after he started hissy fits and theatrics, expecting to be treated like European royalty because he has a bit of money."
In another post, Yiannopoulos wrote, "Don't get me started on how he treats women and his staff. What a froot loop!"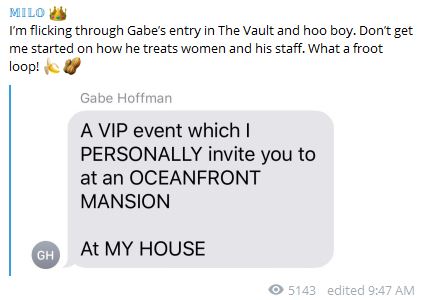 "More people coming out of the woodwork about Gabe Hoffman and his insane behavior," Yiannopoulos added, posting messages he received about Hoffman. "More Hoffman warnings. This time from a TV producer."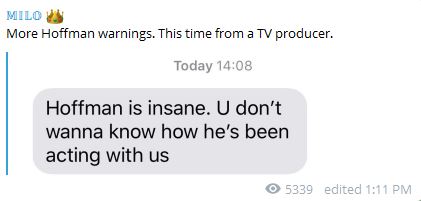 In one scathing post, Yiannopoulos wrote "Kerrazy Gabe is very, very bad at online fights. Trust me, he doesn't want me sharing all the stories going around about his manic, demented behavior. Bitch, I GOT RECEIPTS."