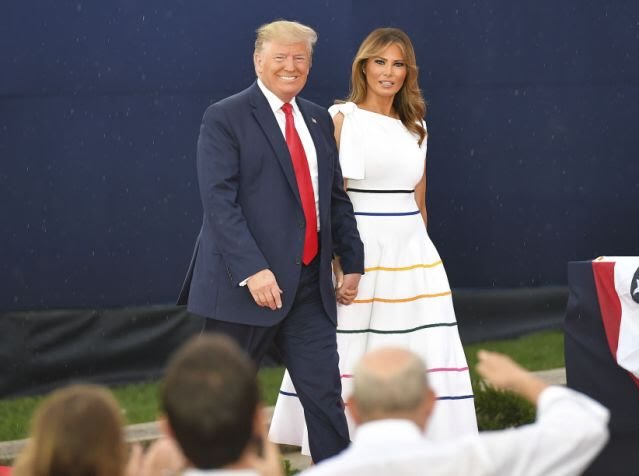 From a parade that was all the rage in America to a speech heard round the world, President Donald Trump's 4th of July "Salute to America" was a rousing success.
The crowds gathered early for President Trump's speech from the Lincoln Memorial.
President Trump and First Lady Melania Trump dressed perfectly for the occasion.
Ali Alexander spotted Vice President Mike Pence at the event.
President Trump spoke of the history and greatness of America, even declaring "we will plant the American flag on Mars."
The White House broadcast the entire speech live on Periscope.
One America News (OAN) reporter Jack Posobiec tweeted, "Trump's speech wasn't political and it wasn't about him. He didn't even say MAGA. It was 60 minutes of pure red, white, and blue national pride."
OAN was the only network on cable to cover President Trump's entire 4th of July celebration, including the parade.
Speaking of America's founding, President Trump said, "A far away king would soon learn a timeless lesson about the people of this majestic land: Americans love our freedom, and no one will ever take it away!"