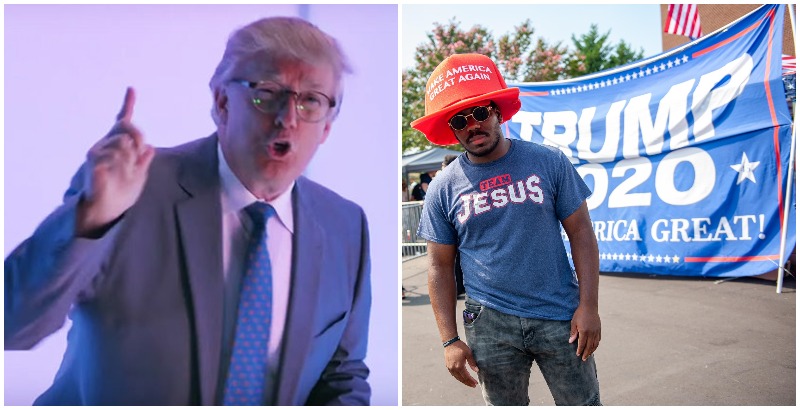 President Donald Trump announced on Twitter than he would choose winners to rapper Bryson Gray's MAGA Challenge.
Gray, also known as B.Surius, launched a rap challenge that went viral in September.
Now, the winners of the rap challenge as chosen by President Trump are going to be invited to the White House to perform.
Rap star and news analyst An0maly, who participated in the MAGA Challenge, joined in on Gray's elation to President Trump's news.
Hotep WithIt was another of the most popular participants in the MAGA Challenge.
B.Surius previously released the song "Black Not Democrat," and the song was flagged by Instagram. The song does not appear to violate any of Instagram's terms of service.