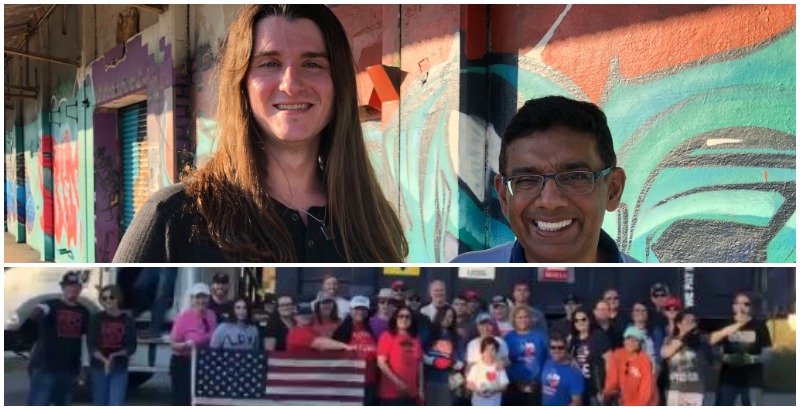 Conservative Activist Scott Presler continues to clean up America's cities. Presler made Houston his latest stop on Saturday, organizing a group that picked up 20 tons of trash.
Remarkably, the clean up effort only took four hours. Conservative political commentator Dinesh D'Souza even made an appearance.
Previously, Presler has cleaned up the cities of Los Angeles, Chicago, and Baltimore.  A "generous gentleman" has taken notice of Presler's #CleanUp initiative, and is donating dumpsters for the cause.  Presler plans to continue cleaning up America's dirtiest cities.  
Presler also made phone calls in support of Tony Buzbee, who is running for Mayor in Houston.  The mayoral election takes place on Saturday, December 14th.