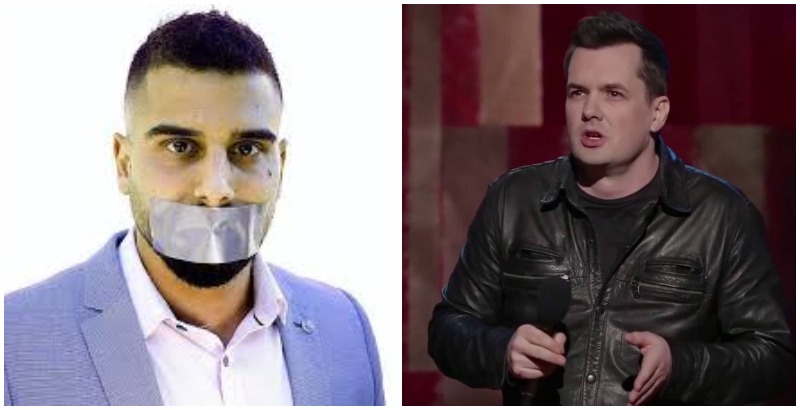 Jewish-Australian military veteran political commentator and comedian Avi Yemini was banned by Facebook after his exposé on Comedy Central comedian Jim Jefferies.
Jefferies, also known as Geoff James Nugent, was caught on video using deceptive editing practices.
Yemini was interviewed by Jefferies months ago but just posted the video after the New Zealand shooting.
Yemini was concerned about selective editing so he secretly recorded the interview with his phone.
When Avi Yemini sat down with Comedy Central's Jim Jefferies for an interview months ago he recorded the interview himself because he was concerned Jefferies would deceptively edit his comments. This concern would prove accurate. When questioned by Jefferies about Australian migration policies, the clip was edited to make it seem like Yemini is a bigoted opponent of personal freedom. The edited Comedy Central segment also tries to imply Yemini is responsible for the New Zealand Chistchurch massacre.
Yemini exposed Jefferies by posting his own recording to Facebook that quickly went viral. Not long after this, Facebook banned his page claiming he violated website community rules although they did not specify which rule he violated.
Facebook has not removed Jim Jefferies deceptively edited video that Comedy Central still has on their Facebook page.
After Yemini's exposé on Jefferies, people started sending him footage of Jefferies making comments worse than Avi was made to appear to be saying. Yemini is posting the videos to Youtube.
On Twitter and Facebook, commenters roasted Jefferies for his deceptively edited video.
Yemini headed to the U.S. to confront Jefferies on his deception.