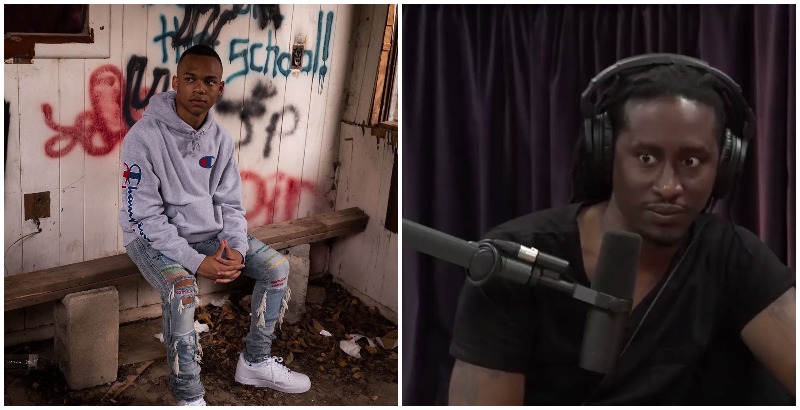 On a recent episode of the Joe Rogan Experience, Rogan praised the intelligence of teen conservative activist CJ Pearson while speaking with online personality and self-proclaimed "Internet marketing guru" Bryan Sharpe, who goes by "Hotep Jesus" online.
Sharpe had recently been dominated by Pearson in a debate on reparations hosted by rap star and news analyst An0maly, and was forced to listen as Rogan praised Pearson's intelligence to an audience of millions.
During the podcast, Sharpe got mad and defensive, repeating over and over "no, he's not," when Rogan talked about how smart Pearson is.
Two months later, Sharpe is apparently still mad, tweeting out a statement Pearson made at the age of 13.
Sharpe's attempt to discredit Pearson fell flat.
"Stop using my name for clout," Pearson told Sharpe on Twitter. "Your obsession with me is incredibly odd and I hope I'm the only kid that you possess such zeal for."
Pearson also wrote, "My conservative politics strained my relationship with my parents to the point - that in an effort to regain their acceptance - I said things that I didn't believe in. I was 13. Ultimately, I decided that I wouldn't betray my values for anyone and they've learned to accept that."
Pearson told Culttture, "Bryan Sharpe's obsession with me - at this point - is downright exhausting. But hey, whatever pays the bill. As we say in the South, bless his heart."
CJ recently sat down with Fox 54 out of Augusta, Georgia to discuss some of his recent political action.