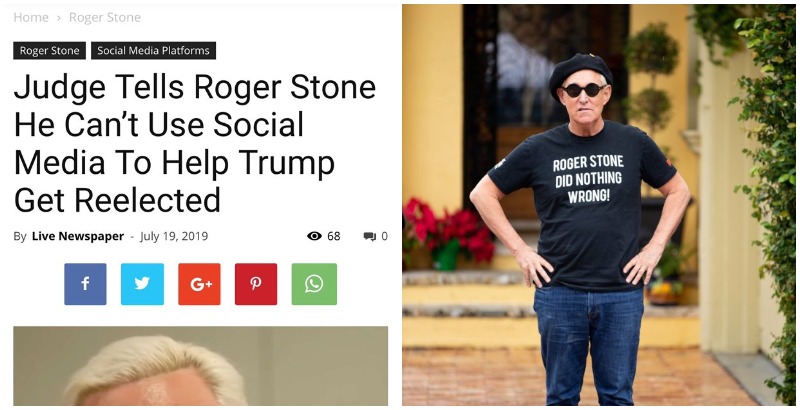 Earlier this month, an Obama-appointed judge ordered former Trump advisor Roger Stone not to use social media for any reason, not even to raise funds for his own legal defense.
Now, a left wing blog is crowing over the news, publishing a story titled "Judge Tells Roger Stone He Can't Use Social Media To Help Trump Get Reelected."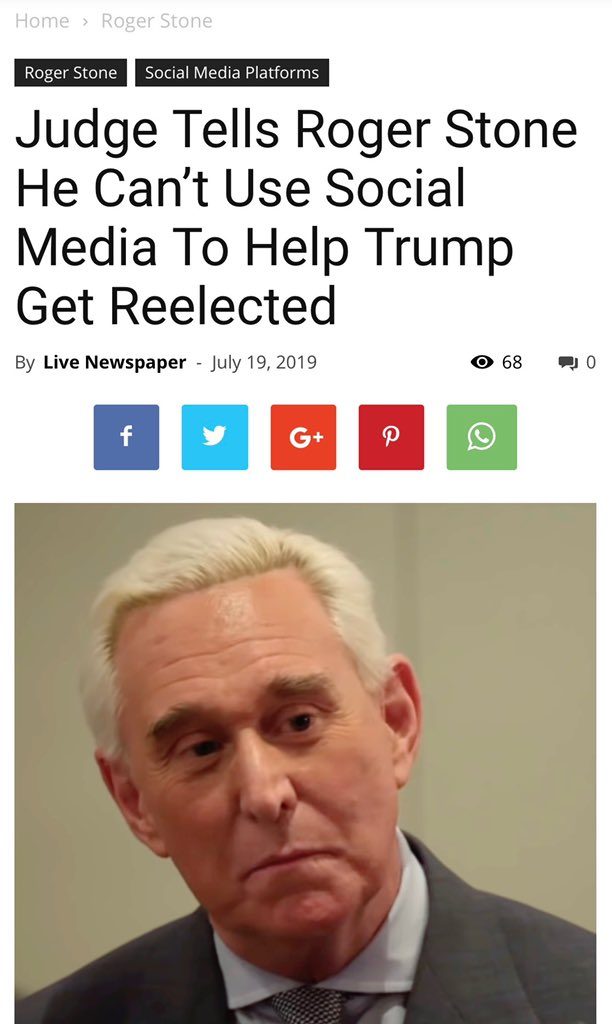 "Roger Stone, Trump's connection to WikiLeaks during the 2016 campaign, can't spread his Trumpian lies on the Internet now that a judge ordered him not to use social media for any purpose. Stone likes to help Trump walk all over the constitution," claimed Alive Newspaper. "But he may be wearing an orange jumpsuit like some other Trumpians who broke the law so Trump could win the election, according to the New York Times."
After former special counsel Robert Mueller's testimony to Congress last week was widely declared a disaster, many political analysts have suggested President Trump would now be morally justified in pardoning anyone prosecuted by Mueller.
Mueller initiated the case against Stone.