At the Straight Pride Parade in Boston on Saturday, hundreds of marchers walked through the city streets with messages supporting straight pride, America, and President Trump.
The parade's grand marshal Milo Yiannopoulos showed up in a bedazzled "Make America Straight Again" hat and led the parade.
The Straight Pride Parade and its supporters marched through Boston's streets until they reached City Hall.
Members of the left wing domestic terrorist group Antifa also showed up at the parade, with one black-clad radical explicitly condoning violence against marchers at the Straight Pride Parade as a defense against "Nazis" in an interview with Barely Informed with Elad.
Antifa members were also caught handing out flyers that said "Straight Sex Is Rape."
After becoming violent, some Antifa radicals were arrested.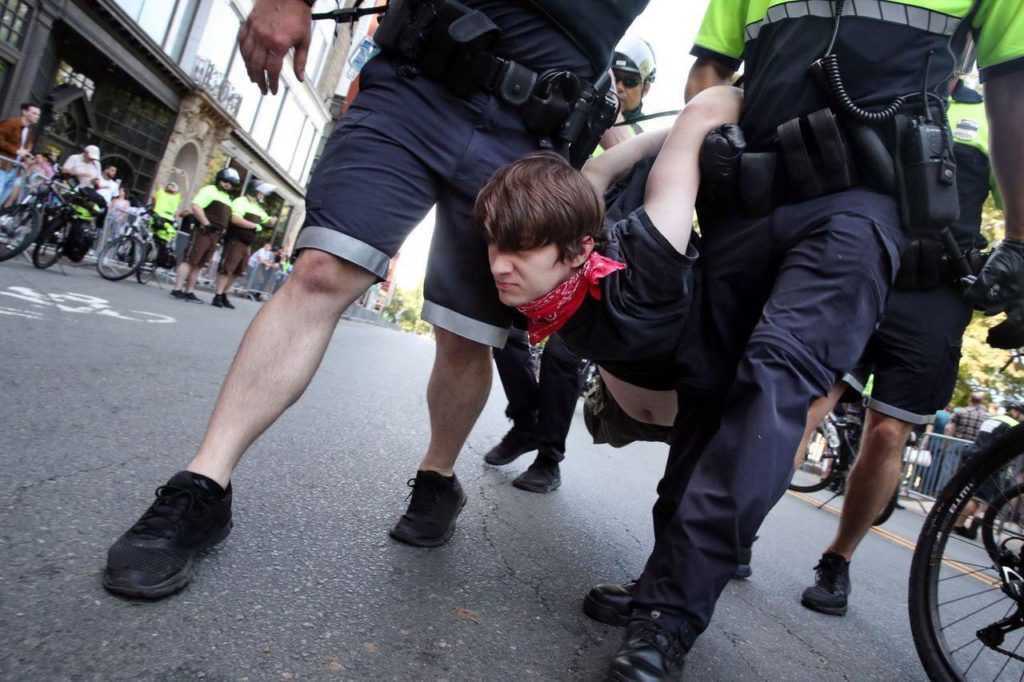 The corporate media was as triggered as Antifa, with NBC News posting "Straight Pride Parade is a deranged veneration of toxic masculinity."
The media outrage and Antifa protests gave many the impression that the LGBT movement is seeking dominance in America, rather than equality.
Finally, here are some gratuitous photos of Milo having fun at the parade.