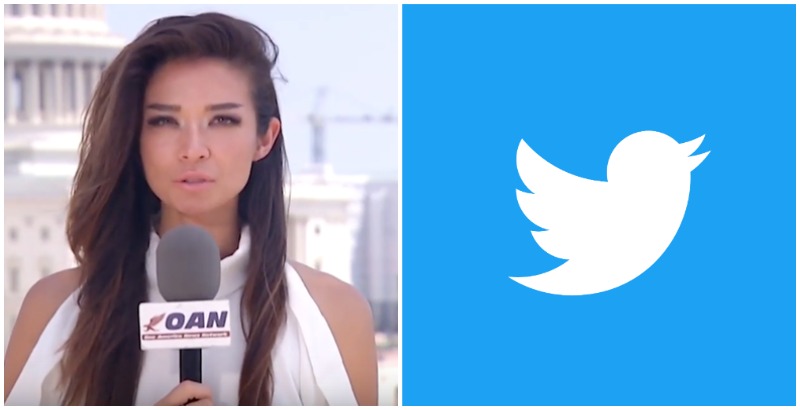 Twitter has suspended the account of popular One America News (OAN) reporter Chanel Rion.
Twitter's official reason for suspending Rion is unknown at this time.
OAN anchor Alex Salvi shared the last three posts Rion made on Twitter before she was suspended.
None of the posts appear to violate Twitter's terms of service.

Rion wrote about North Korean hackers and activist judges, and shared a cartoon making fun of the New York Times.
OAN is currently suing MSNBC and its host Rachel Maddow after they called the network "Russian propaganda."

Rion was one of several OAN reporters to poke fun at Maddow on Twitter.
Twitter is currently facing a lawsuit for suspending the account of independent journalist Laura Loomer. Loomer's conservative point of view is similar to that of OAN.
Culttture recently covered the Twitter suspension of Joe Biggs, who appears to also have been suspended over his conservative politics.
UPDATE: Twitter has reinstated Chanel Rion after pushback from Culttture and Congressman Devin Nunes.