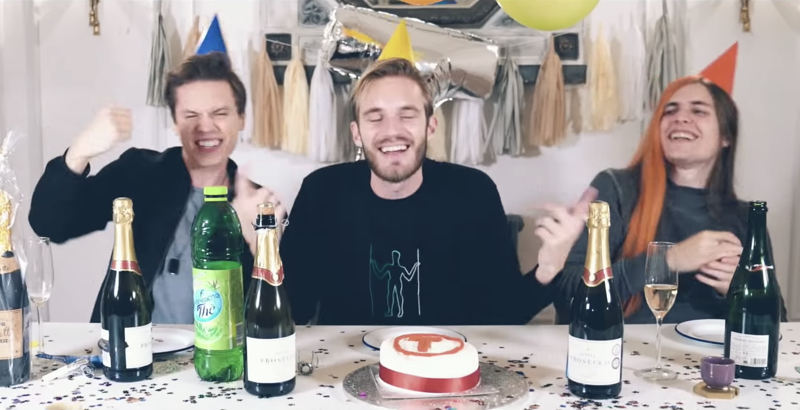 Sunday, popular YouTuber Felix Kjellberg ("PewDiePie") posted an original music video that included a series of personal confessions and accusations against the Indian tech giant T-Series, who recently took his title of most popular YouTube channel.
In the 4-minute video, PewDiePie facetiously congratulates T-Series on their success while poking fun at the fact that it took a massive corporation, who got got their start by selling pirated songs, to surpass "one Swedish boy.
Kjellberg held nothing back in the new video, "Congratulations," accusing T-Series executives of multiple wrongdoings, including their questionable history with tax evasion and collusion to the cease and desist letter they reportedly sent him following the release of his original diss track against the company, "Bitch Lasagna."
The video seems to be more than just a "diss track" however, as towards the end, Kjellberg gets sentimental when speaking about how much his audience means to him and his appreciation for them sticking by his side through it all.